Software for mining and metallurgy
To make sure insights become a part of the plant management, InsPyro believes strongly in software tools. Depending on the application and level of knowledge, we provide different solutions.
ProOpt Advisor is the most advanced solution, combining models and plant data to support decisions for engineers, operators, or management.
METSIM® is the premier flowsheet modelling software, used for process engineering and for optimization. It supports equipment design and allows for realistic models, taking actual equipment constraints into account.
InsPyro Spark provides easy access to thermochemical calculations, such as the calculation of slag melting and viscosity, alloy phase stability, or complex process chemical equilibria.
ProOpt Advisor – data to actions
ProOpt is a platform integrating data management, modelling, and user-specific dashboards. This Industry 4.0 tools enable fast optimisation as it empowers people:
Engineers spend time on improving the performance – not finding and checking the data
Operators get correct advice at the time they can use it
Fluctuations can be reduced, which liberates capacity
Simulations give all user levels the same insight into relationships in complex plant
Management and purchasing get technical insights, which allows for better decisions
Feed forward function of the digital twin reduces critical happenings and increases safety
As a founding partner of ProOpt International, InsPyro support the implementation of ProOpt Advisor by building models and project management, always keeping the added value during application in mind.
METSIM® Flowsheet simulator
The basis for analysis of all chemical and metallurgical processes is the mass and energy balance. Plant design, capital costs, and technical evaluations are all dependent on such calculations. METSIM® is a general-purpose process simulation system designed to assist the engineer in performing mass and energy balances of complex processes. It has been applied in several processes and industries such as copper, nickel, gold, lead, zinc en ferroalloys.
As an official METSIM® agent, InsPyro can provide METSIM® licenses, training, and modelling support. Apart from our own experts, we can involve Metsim International experts on hydrometallurgy, heap leaching, mining etc.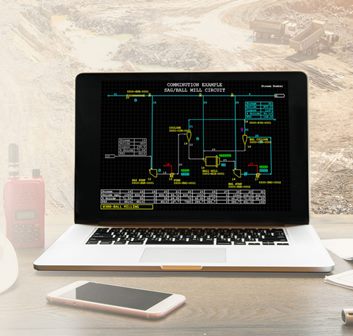 Spark – easy thermodynamic and materials calculations
Several reactions and material interactions simultaneously take place at high temperature. Thermodynamic modelling calculates the reaction results for you without the need for expensive experiments or trials in the process. These multiphase equilibria are calculated with complex models using hundreds of possible phases and several solution phases: alloys, slags, mixed oxides or carbides… To allow anyone to use these powerful models, InsPyro developed Spark, a user-friendly and predefined calculation tool, with complex calculations typically launched in one click.
Some examples:
Alloy properties calculation: predict which phases are formed as a function of composition, impurities or heat treatment
Slag properties calculation: calculate melting point, viscosity, sulphur capacity, mineralogy after cooling, and fluxing
Integrated charge calculation and process model
From the weights of scrap, fluxes, reductants, and any other materials added to the furnace, the calculation gives:
The amount and composition of the alloy
The amount of heat required to melt the material
The amount and composition of slag/matte
The excess amount of reductants
The amount of pollutants in the gas phase
This provides easy feedback on the charge before it is loaded into the furnace. With a simple click of a button, the effect of any adjustments can be seen immediately.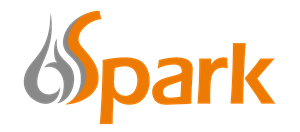 Reference customers for software
Boliden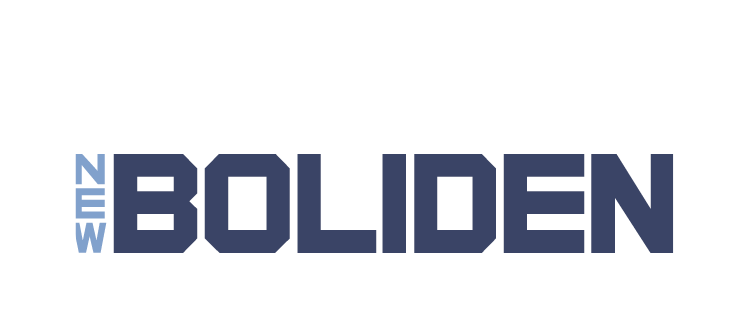 Engitec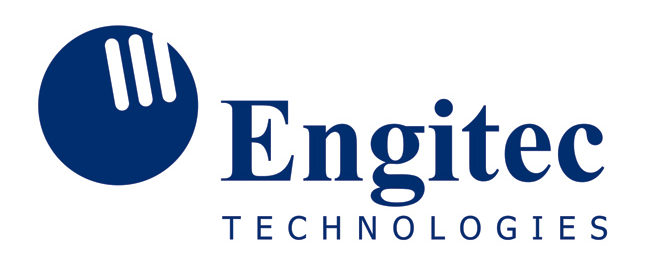 Magotteaux

CSC ChinaSteel

Umicore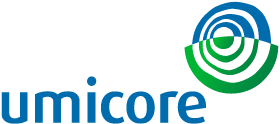 Lech Stahlwerke

Recytech

KU Leuven