Ventilation analysis with CFD
Ventilation is an important part of a building's comfort, safety and functionality. CFD is used to guarantee that all parameters are achieved. Buildings with different functions require different topics to be checked:
In offices, the comfort of the employees requires the distribution of fresh air, accurate temperature control, and removal of CO2.
In labs, toxic chemicals or pathogens need to be taken into the suction system without a chance of reaching a worker
In factories, fresh air needs to be provided for comfort and dust and toxic or explosive gases need to be taken away efficiently
In data centers, mainly the installations rather than the humans need suitable working conditions, such as sufficient cooling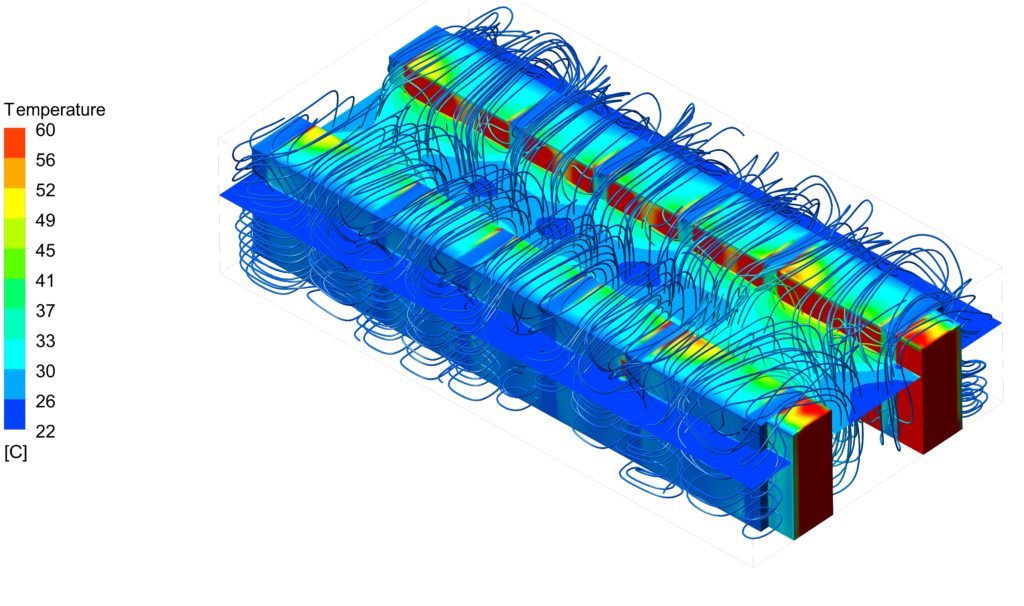 CFD allows to show streamlines, concentration profiles, velocity and pressure plots, to analyze and improve the situation. A model makes it possible to vary several flowrates, temperatures, valve positions, etc. in order to understand sensitivities and see opportunities. Often, simple changes to the design or flowrates allow for an optimal extraction. In other cases, upgrading the fans or HVAC system is necessary to guarantee the full protection of personnel.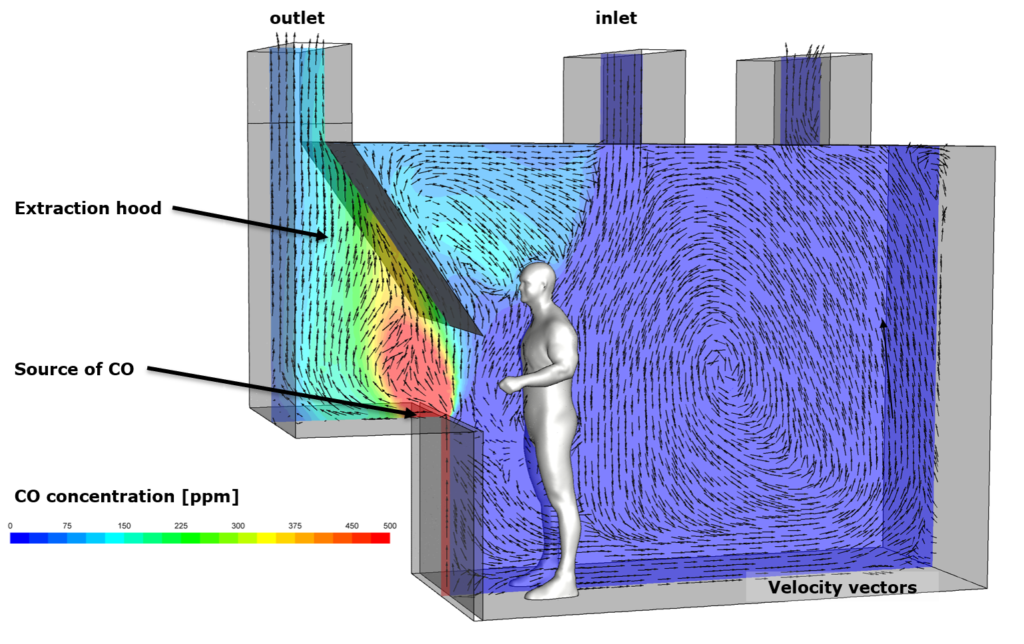 Also for optimizing the ventilation system itself, CFD comes in. Optimizing the design of tubing, fans, blowers, etc. to reduce pressure losses or improve efficiency are typical tasks for simulations.
Contact InsPyro today for more information and get reliable simulation results for your project quickly.